This article will describe how you can use Free Map Tools Find Population on Map to produce an estimate for the population inside a radius.

Draw the radius by dragging clicking on the map at the desired center point
Adjust the position of the radius by dragging the center grip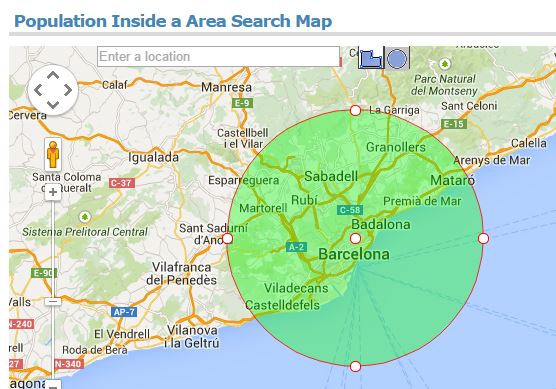 Change the radius itself by dragging one of the four outside grips

Once the radius is correct, click the [Find Population] button. After a shortly delay, the estimated population will be displayed below the map.